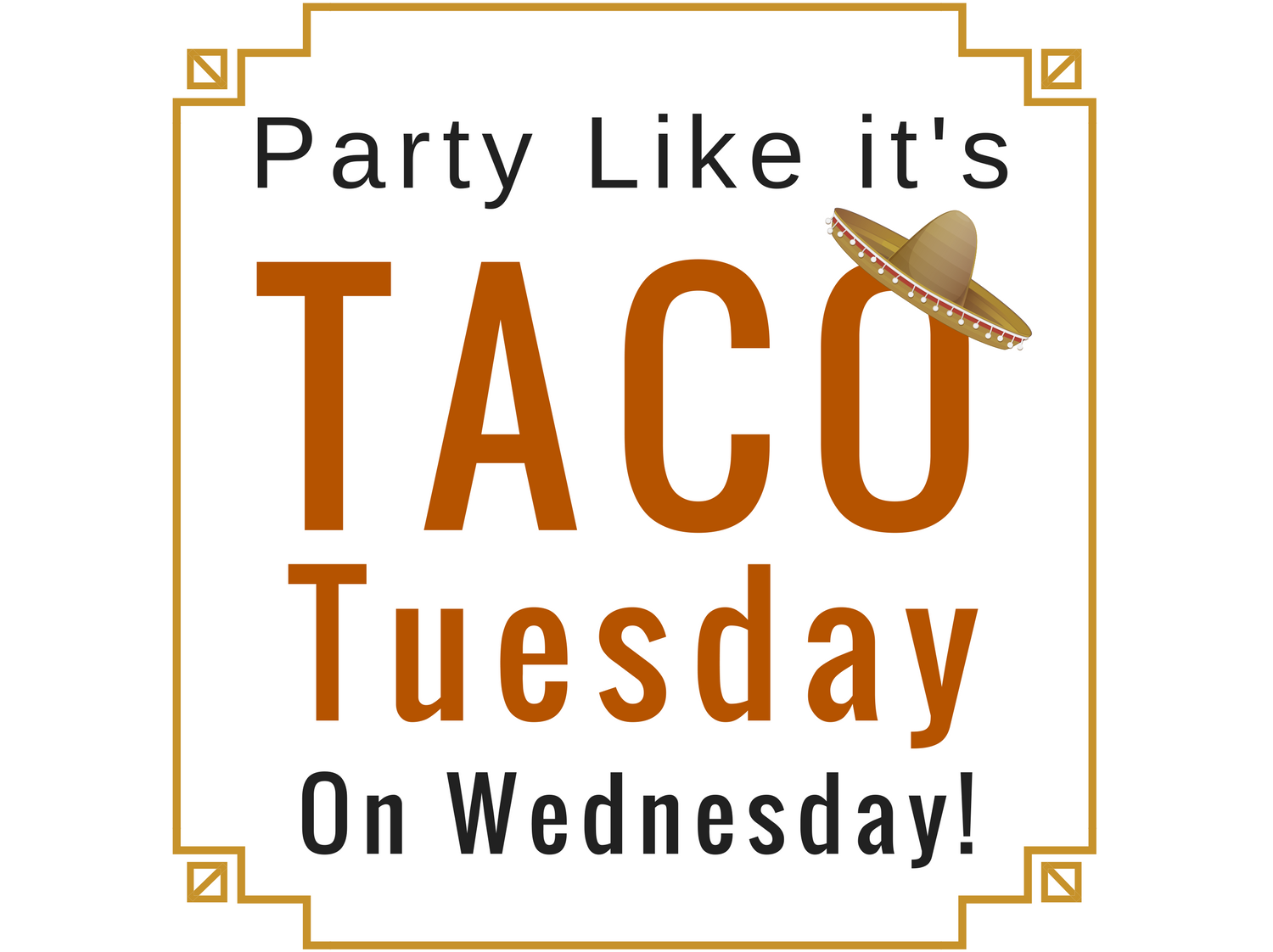 Party Like It's Taco Tuesday on Wednesday!
When: Wednesday, February 20
Time: Noon
Cost: LIFT Members - Free
Unplug for a few minutes and join us for tacos.
Click the GET TICKETS button above to get your ticket so we know you will be there and we can have plenty of tacos.